Adventures of a Sage—Photography as a Lens for Self-Discovery
Tag: Tips & Techniques
Introduction
Here's a tip that every photographer (whether casual, hobbyist, or professional) needs to program themselves to master. Most professionals have learned this technique the hard way after investing time, energy, and money to organize a shoot—only to discover that an image is unusable because s/he didn't check for detail before pressing the shutter button. And, as demonstrated by the teaser photo below, many pros continue to publish photos (or release feature films) with embarrassing and often glaring mistakes.
What's Wrong with This Photo?
Below is a teaser of a carefully staged commercial photo gone awry. Can you spot the problem? If not, I'll divulge the blunder later in the article.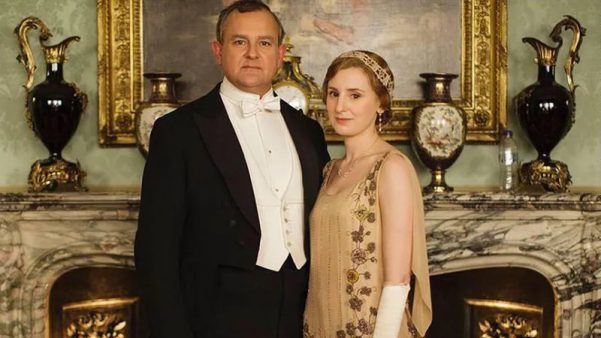 Looking vs. Seeing
The title of this article, "Check your Image for Detail," should more appropriately be titled "Check Your Image Thoroughly for Problems Before Pressing the Shutter Button." The longer title more accurately defines the habit you need to program yourself for, every time you take a photo.
There are two issues here. First, the impulse to act and 'get it done' without thinking things through often gets us into trouble. Personally, I have never, ever, acted without thinking. However, I have heard about this phenomenon. Thinking things through, relative to this article, requires taking a few seconds to see what's actually in the image, and around the periphery of the frame, before you snap.
The second issue is the age-old photographic topic about "looking" instead of "seeing"—where "looking" only requires pointing your camera in the general direction of your subject while sometimes even having your eyes open; while "seeing" requires thinking and perception.
Mistakes occur when we don't take the time to actually see (perceive) what we're looking at. The habitual reflex is: "Hey, that thing I want to take a picture of is on the other side of the viewfinder so we're good to go!" This almost always leads to less than optimal photographs.
Check Detail Before You Snap the Shutter
Ben Long is a writer, photographer, and videographer who offers many excellent online photography courses on LinkedIn Learning (formerly Lynda.com). (A monthly subscription to LinkedIn Learning for $30 gives you access to over 16,000 online classes and hundreds of photography courses.) I have completed several of Ben's online photography courses, and I highly recommend them.
Ben suggests tracing your eye around the edge of your frame to find problems that might ruin your photo. Disrupters can be almost anything: telephone poles, street signs, feet, arms, hands, heads, vehicles, children. (Bigfoot once completely ruined one of my perfect shots of Mt. Rainier.)
I have a simple phrase to help you program yourself to remember what to do. Just think of the phrase "inside out." By that I mean, check all of the content inside the frame first, then check outside the frame around the border.
Check the inside of your frame for extraneous stuff that interferes. For example:
Has aunt Agnes sprouted a telephone pole from the top of her head?
Are there people arguing in the background? (This can be more interesting than your actual subject.)
Can you crop the mom changing her baby's diaper on the adjacent restaurant table?
Then, after checking the inside of the frame, check the outside border.
The first thing to look for around the edges are composition spoilers: extraneous stuff breaking the lines or poking into the edges
Always inspect your image for anything that's moving.
Often this will include unwanted body parts such as feet, legs, arms, elbows, etc.
Next check for animals: dogs, cats, and birds swooping in for that stray French fry. (Actually happened to me once.)
Scan for moving vehicles. cars, trucks, busses, bicycles, scantily clad exhibitionists on unicycles (read my South Beach article).
What better way to demonstrate the point than to review several real-world examples? Let's start with the most dangerous and intense photography genre of all. No, I am not talking about war photographers. I am referring to wedding photography. (I would rather be a deck hand on Deadliest Catch, than to be a wedding photographer.)
|
Unassuming Wedding Party
I suspect the photo of the wedding party below was not taken by a professional photographer. At least I hope not. First, who are the women standing beneath the pergola just above the heads of the fellows on the right? Maybe you could wait until they leave? Maybe you could ask them to leave?
But what about the guy in the Where's Waldo outfit to the right of the frame hiding next to the tree? The Waldo gag appears to be purposefully staged (evident by the photo's framing). That said, the wedding party seems to be completely clueless.
Photobombed or staged? What do you think?
|
One Bear of a Wedding
The happy couple poses on a wooden bridge with the wedding canopy in the background. Has that black bear to the left of the canopy, just above their clasped hands, chased the guests away? More importantly, did this woman seriously marry this guy?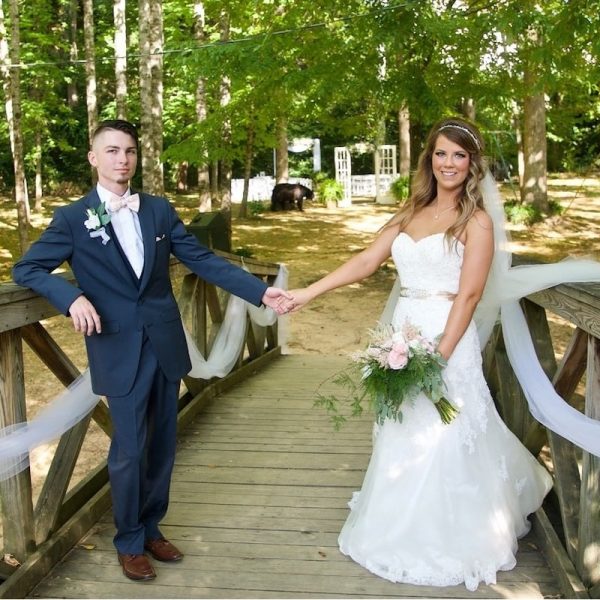 |
The Famous Game of Thrones Starbucks Cup
Almost everyone has heard about, or seen, the Starbucks double espresso con panna almond milk caramel latte on the live set of Game of Thrones. (OK, it was probably just a regular latte.) Don't look for this mistake if you're trying to stream that particular episode—it has been digitally removed.
|
Speaking of Starbucks
Whoever designed the graphics for the Starbucks vans definitely should have checked around the edge of the frame for all possible door scenarios.
|
Warning: Children on the Set
Shooting scenes with children requires immense patience as well as the ability to think and act like a five-year-old. Although, personally, I have never found it difficult to think and act like a five-year-old, photographing children is on my same "I don't shoot" list as birds, wildlife, and flowers. How easily children can steal the show was demonstrated in one of William and Kate's royal wedding photos below.
|
Immaculate Historically Detailed Downtown Abby Promo Shot
Or is it? Did you find the error? This Downtown Abby promo shot is beautifully and meticulously staged with period costumes and historically accurate artifacts on the Victorian marble fireplace—except for maybe the plastic water bottle left there by one of the photographer's set assistants.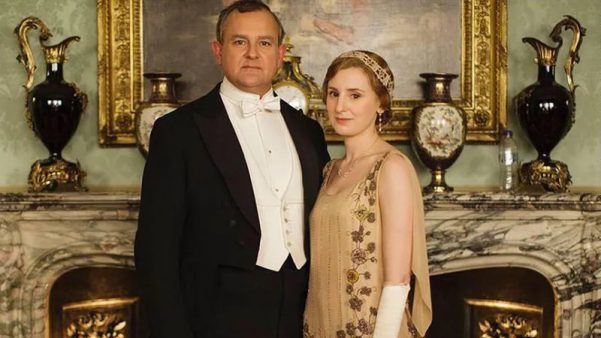 |
Mr. Nanny Obviously Isn't Babysitting the Dog
The 1993 action comedy "Mr. Nanny" stars Hulk Hogan—and some guy in the background whose dog appears to be barfing up racoon parts.
|
Thundercall of Nature
Alternate Headline: Thunderball Gets a Leg Up
And now for one of my personal favorites. Is it possible that the film editor (not to mention the entire post-production team) really overlooked this dog taking a leak in the middle of the street, dead center, during the carnival chase scene in James Bond's 1965 Thunderball?
Apparently, the answer is "yes." However, by the time they noticed it was too late—the film was already in the can, as they say. But I'm puzzled by this one. Was this clip that critical to the film? Why not just delete the scene?
What's your opinion?
Denouement
There you have several interesting real-world lessons about the importance of checking your camera frame thoroughly before pressing the shutter button.
Questions
Do you have photos where you have found similar problems? Please share with the Adventures audience by leaving a comment below.
Thanks for Being a Loyal Sage Adventures Fan
As always, thank you for being a loyal Adventures fan. Please click the icons below to share Adventures of a Sage with anyone who might like to participate in self-discovery through the lens of photography.